Electronic loads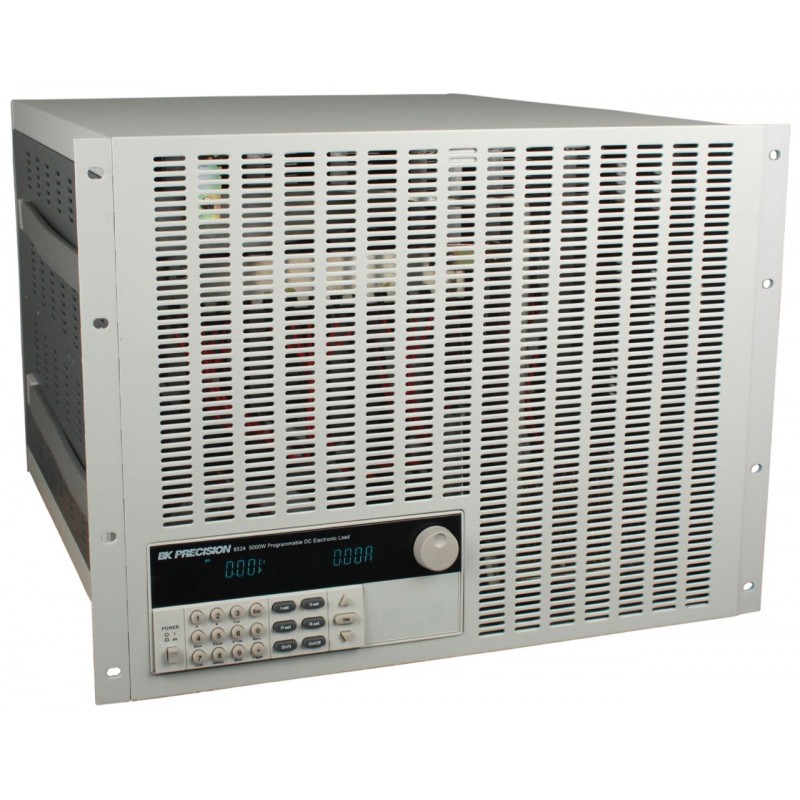 The 8500 series programmable DC electronic loads can be used for testing and evaluating a variety of DC power sources. Their wide operating ranges of up to 5000 W (500 V and 240 A), flexible operating modes and excellent measurement accuracy make the 8500 series well suited for characterizing DC power supplies, DC-DC converters, batteries, fuel cells, and solar cells. The loads can operate in CC, CV, CR, or CP mode while voltage/current or resistance/power values are measured and displayed in real time. Load terminals are isolated and floating. Extensive protection, including overtemperature, overpower, overvoltage, overcurrent and reverse polarity will help protect your valuable prototype.
These DC loads are easy to use. All parameters can be set quickly and precisely from the front panel, or programmed via RS232 or USB interfaces.
The 8500 series can operate well below 1 V, which is important for low voltage applications such as fuel cell and solar cell testing. All models can regulate (provide a stable input) down to 0,1 V.
Due to a particularly low input resistance, model 8518 can operate at full scale current of 240 A at only 1,2 V voltage drop (see graph).

Typical minimum operating voltage at full scale current!
8500
8502
8510
8512
8514
8518
8520
8522
8524
8526

3-A

1,05V

15A

1V

120A

1,8V

30A

3V

240A

1,92V

240A

1,2V

240A

10,8V

120A

3,6V

240A

1,56V

120A

1,8V
---
Showing 1 to 11 of 11 (1 Pages)