Wireless soldering irons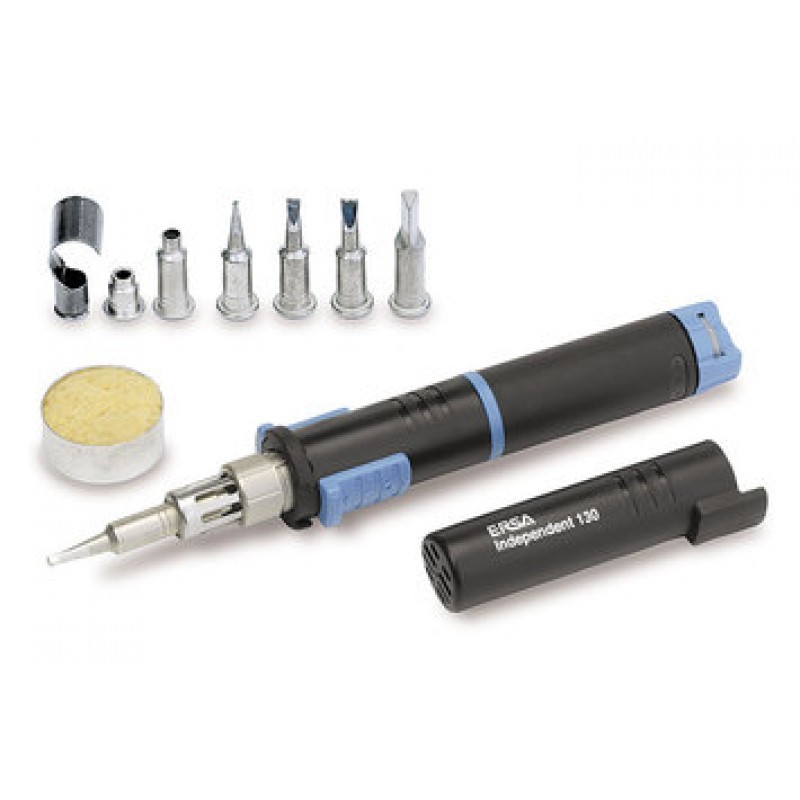 The gas soldering irons from ERSA are the ideal tool for the service technician when he is on location. With this tool you always have a working solderingiron at hand, even on locations without a mains connection nearby. The unique glow-system can also be used in open air. The flame is not blown out, guaranteed!
With the correct nozzle you can even solder with an open flame, f.i. for hard soldering.
The metal heat shield is a nozzle especially for working with shrinking tube.
---
Showing 1 to 4 of 4 (1 Pages)