Soldering/Desoldering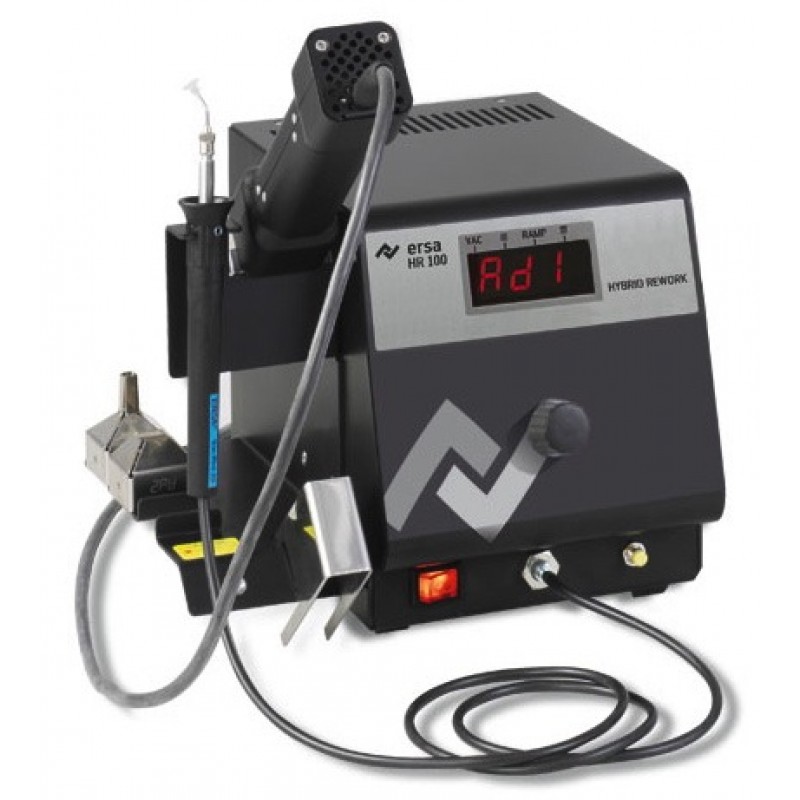 Over the years ERSA has been leading in the area of professional soldering and desoldering.
Amelectric will be happy to supply various solutions from the high quality productrange, ofcourse ESD-safe according to EN61340-5-1.
•
Temperature controlled soldering stations
•
SMT-desoldering units
•
Hybrid Rework Systems
•
Gas solderingirons for mobile applications
•
Vacuüm desoldering stations
​
All ERSA equipment is standard supplied with Long-Life tips, which are protected by the extreemly durable ERSADUR coating. This ensures a very long lasting tip life.
---
Refine Search
Showing 1 to 7 of 7 (1 Pages)