Torque-stop arm | Reaction Arm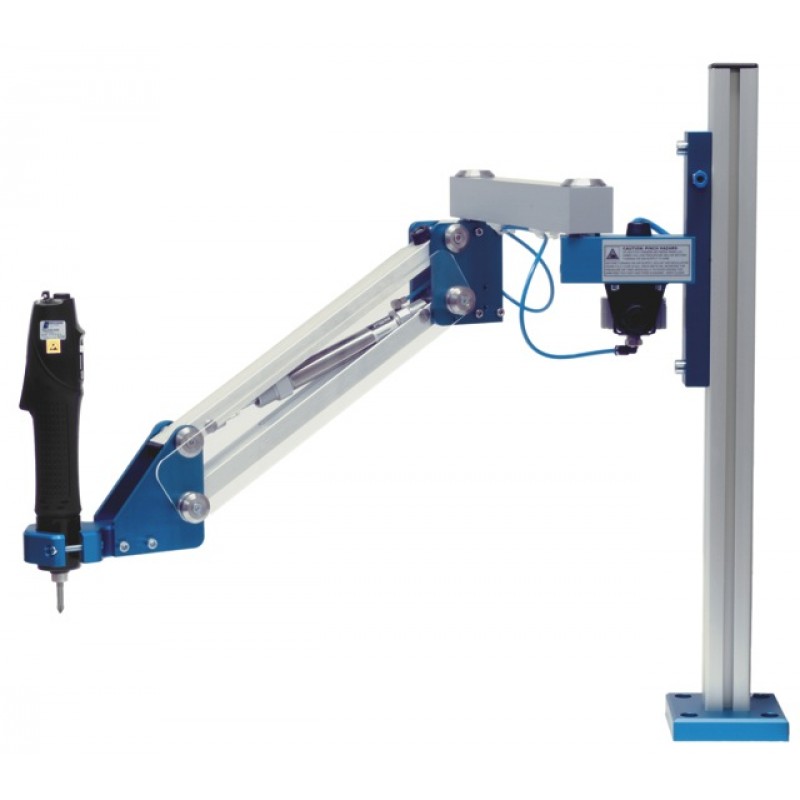 Torque-stop Arms, like the Telescopic Reaction Arm and the Parallel Precision Torque Arm, are used to absorb and transfer the reaction force generated at the screwdriver during fastening, without having a significant effect on freedom of movement, thereby reducing operator fatigue and repetitive strain injuries (RSI).
Fixing the tool in a Parallel Precision Torque Arm results in consistent tool position and the same amount of grip force on the tool for every cycle, minimizing operator induced variables. This improves your electric or pneumatic screwdriver's torque repeatability.
The Parallel Arm design maintains the output spindle of the screwdriver perpendicular to the work surface AT ALL TIMES.
Want to know more? Request the datasheet.
---
Showing 1 to 4 of 4 (1 Pages)