Workbenches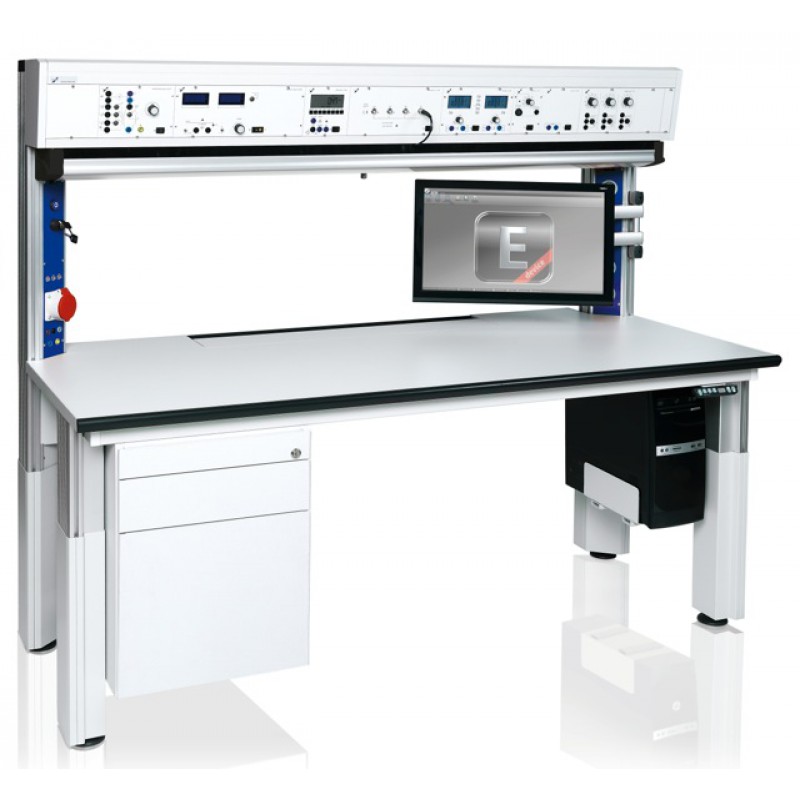 Modern industry has increasing higher demands regarding the workbench. Ergonomy, ESD-safety and multi-functionality are a must. Amelectric supplies a.o. ESD-safe worktables and accessories in accordance with the EN61340-5-1 norm, (electrical) height adjustable if needed. We offer you a total solution so you can do your work efficiently and comfortably in a stimulating environment.
Because of the modular system of our workbenches, you can equip your workbenches with the accessories you need, such as shelves, instrument consoles, power trunks, lighting units, monitor swivel arms, etc. Working like this is cost effective and efficient. In short, when choosing your workbench, you have to incorporate many different aspects.
A good advice from an experienced supplier can help you in this process. Amelectric has over 30 years of experience in the furbishment of electric and electronic labs.
Please consult us in an early stage and we will provide you with expert advice and an interesting proposal with 3D drawing, so you can see beforehand what you are buying!
Call us of email us now! - T. +31 499 475010 | E. info@amelectric.nl
Need some ideas? Download the Smart Electrical Laboratory solutions here!

---
Refine Search
Showing 1 to 6 of 6 (1 Pages)